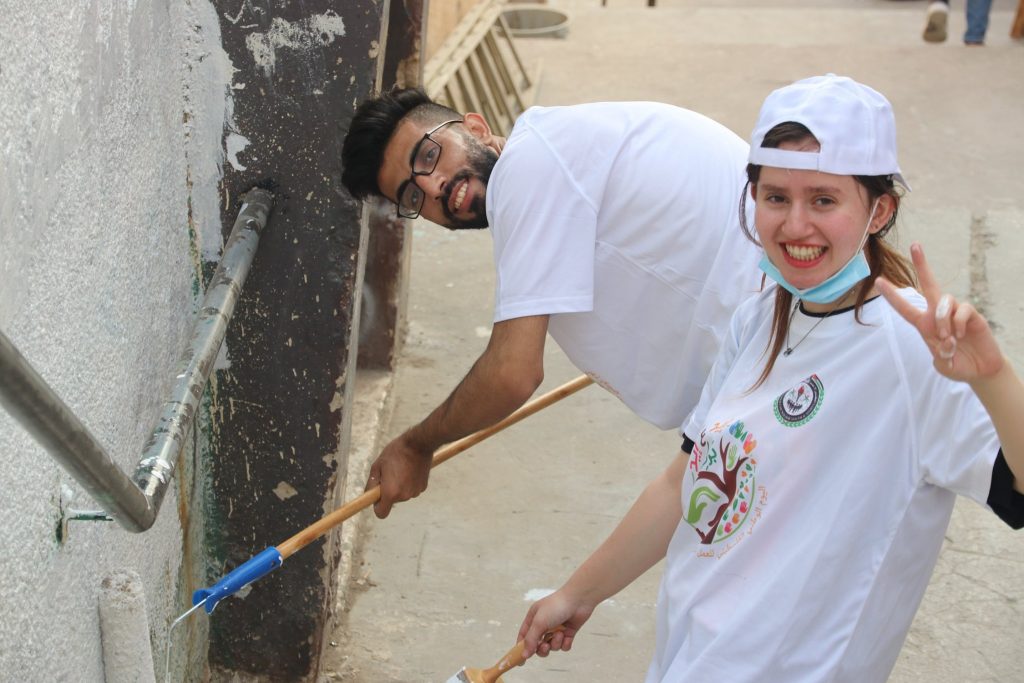 The Youth Programs Unit is considered the primary face for youth work in Jabal An-Nar club. It makes direct contact with youth by conducting many training sessions and specialized programs that aim at developing their various skills and capabilities. The unit also offers services to different local segments in the society through involving in different activities and trainings, as follows:
Youth Serve Palestine: This training aims at improving the youth's skills and capabilities on the personal and technical levels like in youth leadership, life skills and the basis of voluntary work. The training ends with all the participants planning for a voluntary activity and having them implement it at their local community.
Youth initiatives and voluntary activities: They includes a group of monthly, and constantly held, activities and campaigns led and implemented by youth to serve different segments of the local community especially for marginalized people . The club also holds yearly charity campaigns, such as "Coupon of Eid's clothing" in the periods of Eids to help the families in need, as well as supporting campaigns for poor and marginalized people in winter and natural disasters.
Various trainings and workshops: They aim at reinforcing the skills and capabilities of youth in different fields that touch their needs such as English language, PR skills, personal skills and others, which enable them to be active contributors in their community.
Summer activities: The club usually holds yearly summer camps for children and youth from 7-17 ages, the summer camps cover many field and topics like: ICT, Media, and Cultural, social and national awareness as well as various entertainment aspects.
Entertainment activities. The club implements many activities related to clowning and entertainments for different age groups through its clowning and entertainment team. The team constantly holds a lot of entertaining days, festivals and plays for children and a number of marginalized groups in Nablus Governorate and some other areas in the northern part of West Bank.